Our Karate school is conveniently located at 5765 Jones Creek Road,
between Coursey Blvd. and Tiger Bend Road,
(225) 755-6046.
Classroom
Location
Our 2000 sq ft school gives us lots of space to train. The classroom floor is covered with a professional grade padded mat system designed to provide maximum comfort and safety while working out. The padding material is composed of several types of foam specifically chosen to work together to provide the best performance. The outer layer is a vinyl covering that is textured to reduce slipping. They are much nicer than single composition jigsaw puzzle mats and certainly better than training on wood, tile, carpet or concrete.

The walls have lots of large mirrors to help the students watch their performance as the Instructor coaches their technique. We regularly utilize many training aids such as Focus Targets, Body Shields, Blockers, Striking Paddles, Stretching Boards, Manequin Dummys, and more. But the Heavy Bags are our favorites! We provide different sizes of equipment so each student trains appropriately.

Food, Drinks and Shoes are NOT permitted in this area.
Lobby and Viewing Area
Our lobby provides a separate and comfortable area for parents and students before and after their class. It's an elevated area with several large one way windows so parents can get a great view of their children training without distracting the class. Occassionally, parents are invited into the classroom to watch classes if they choose. With our Pro Shop, we provide everything the students need to train in class or practice at home at terrific prices.

Food and Drinks are NOT permitted in this area.
Dressing Rooms
We have two dressing rooms for students to change clothes. Nearby is a snack area for that power bar before a hard workout, and a water fountain that students say has the best and coldest water anywhere! (Well, it's probably the workout talking, but that's the way we want it anyway.)
Weight Room
Our weight room is an area for students who want to supplement their martial arts with strength training. We have a three station weight machine, a stretching machine, and free weights. Students must meet minimum size and age requirements to be allowed to use this equipment.

Food and Drinks are NOT permitted in this area.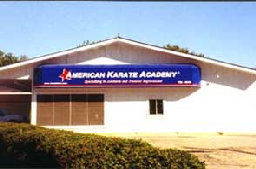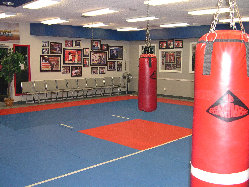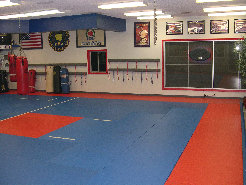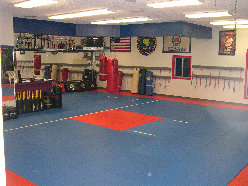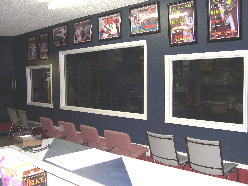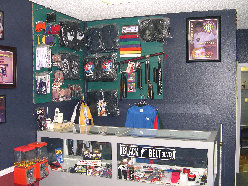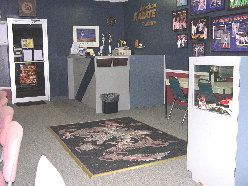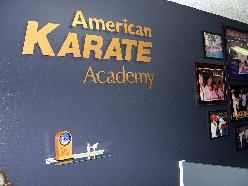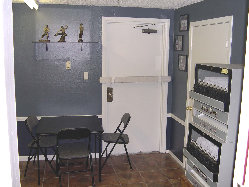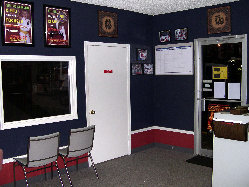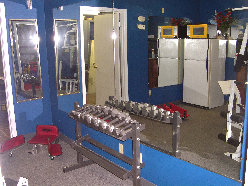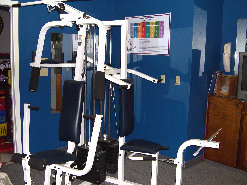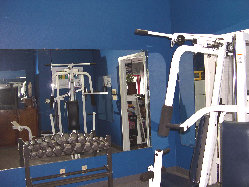 Excellence in Martial Arts